Welcome
---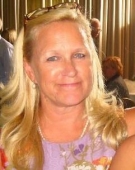 Welcome to J. Brittain Associates, Property Management Specialist.  I am Janet Brittain, the Owner/Broker of J. Brittain Associates in Calhoun County Alabama. We have been in business for nearly 30 years.  Our main focus through the years has been to help investors, buyers and sellers maximize their investments through our specialized property management service, in turn offering the greatest number of quality rental homes in Anniston, Jacksonville, Oxford, Pleasant Valley, White Plains, Bynum, Ohatchee, Lincoln and the surrounding area.
J. Brittain Associates property management caters to your property management needs and provides unbeatable customer service you can trust.  Do you need effective advertising to find quality tenants?  We do that!  Are you seeking in depth tenant screening that verifies criminal, credit checks, employment and rental history?  We do that!  Do you need help with legal actions like evictions or serving late rent notices to tenants?  We do that too!  Plus all owner accounting reports, tenant pay histories, field repair calls, etc… At J. Brittain Associates we really do it all.
Thanks for considering us and we look forward to assisting you with all of your property management needs.  Our ready and qualified staff is prepared to help you accomplish your goals.  Let our 25 plus years of experience go to work for you.
J. Brittain Associates, Office Hours: Monday-Friday, 8:00am-4:30pm. DUE TO WEATHER CONDITIONS, OUR OFFICE WILL BE CLOSED ON WEDNESDAY, APRIL 29, 2015 FROM 1:00 PM - 2:30 PM
jbarents@jbarents.com
(256) 236-1188